The Congenital and Perinatal Infections Consortium (CPIC) brings together a coalition of 29 academic medical centers that have a longstanding history of research in pediatric infectious diseases with community and industry stakeholders. It is one of five new consortia to join the Rare Diseases Clinical Research Network in the latest funding cycle. Here, CPIC leaders share insights on the group's goals, research projects, and next steps.
---
What are the overall goals of CPIC?
We aim to advance the health of children afflicted with life-threatening viral infections acquired before or during delivery. These infections include congenital cytomegalovirus (CMV) disease, neonatal herpes simplex virus (HSV) infection, and neonatal viral sepsis caused by enteroviruses (EVs) and the related human parechoviruses (HPeVs). The CPIC is working toward this goal by establishing an infrastructure and facilitating the institutional cooperation necessary to advance understanding of these diseases, train future researchers, improve clinical trial readiness, test therapies, advance patient care, and ultimately reduce disease burden.
Why does CPIC focus on these viruses, and how can they impact patients?
Led by researchers at the University of Alabama at Birmingham (UAB) and funded by the National Institute of Allergy and Infectious Diseases (NIAID) and the National Center for Advancing Translational Sciences (NCATS), these viruses were selected as our areas of focus because of their pathogenic potential and the opportunities to intervene meaningfully with antiviral drugs to improve outcomes.
A congenital or perinatal infection is an infection caused by a bacteria or virus that can be passed from a mother to her baby during pregnancy (congenital) or delivery (perinatal). Specific infections studied by CPIC include:
Congenital cytomegalovirus (CMV) disease. About one in 200 infants in the United States are born with CMV disease, and of those, about 20 percent will develop symptoms as they grow, including serious complications like hearing loss, visual impairment, mental retardation, or epilepsy.
Neonatal herpes simplex virus (HSV) infection, which has high mortality and significant morbidity. Disseminated disease is the most serious and has the highest mortality, while central nervous system (CNS) disease leads to significant lifelong morbidity in about a third of survivors. Disease presents at 2-3 weeks of life.
Neonatal sepsis caused by EVs or HPeVs is a blood infection that can lead to central nervous system and cardiovascular complications, liver damage, and death.
Though antiviral therapeutic agents already exist (CMV, HSV) or are in varying stages of clinical development (EV, HPeV), neonates and young infants still experience unacceptable consequences of these diseases, including developmental and motor delays, neurologic morbidity, visceral organ damage, hearing and vision loss, respiratory and cardiac complications, septic shock, and death.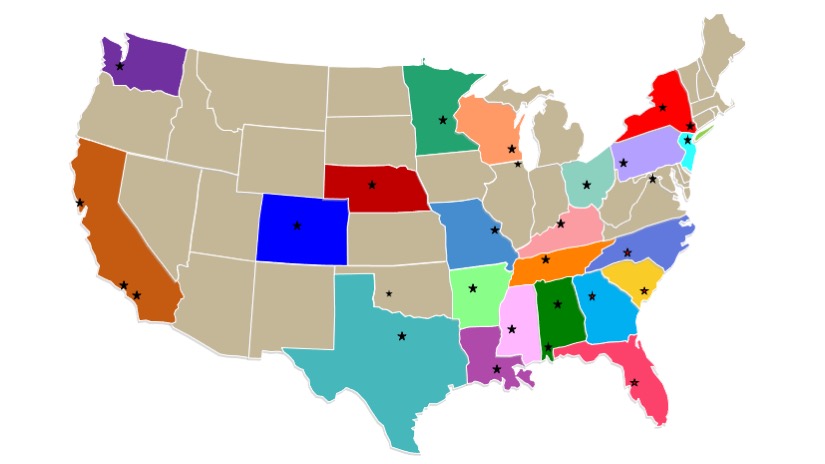 What are your current research projects?
The opportunity to ameliorate disease impact (or drastically decrease progression from infection to disease, for neonatal HSV) forms a common purpose among our sites and is the focus of our four research projects:
Neonatal EV Sepsis protocol
The Neonatal EV Sepsis protocol is defining the morbidity and mortality of neonatal EV and HPeV sepsis to identify endpoints for subsequent studies of antiviral drugs against these viral pathogens. Neonates presenting with clinical signs and laboratory data consistent with viral sepsis (without a diagnosis of bacterial, HSV, CMV, or adenovirus sepsis) are included on this prospective natural history study. Subjects are followed for three months to determine morbidity and mortality associated with their disease, and to explore quantitative changes in the causative virus over time. Throughout this period, subjects receive all clinical interventions and management determined necessary by their treating physicians. This study is open and enrolling.
Phase I Valacyclovir PK study
The Phase I Valacyclovir PK study in neonates potentially exposed to HSV at delivery will provide critical data to determine the optimal valacyclovir dose and describe the safety profile for a future, larger efficacy study. Enrolled neonates will receive a short course of oral valacyclovir, with pharmacokinetic assessments obtained to determine the appropriate dose that produces reliable drug exposure in this age group. These data will be analyzed along with existing datasets in slightly older infants to model the ideal drug exposures needed. Neonates whose mothers have a history of genital HSV infection and are taking oral acyclovir or valacyclovir for several weeks prior to delivery, as per ACOG recommendations, will be enrolled. We expect to activate sites in early 2021.
Longitudinal CMV study
Our Longitudinal CMV study will determine the durability of the beneficial treatment effects on hearing and developmental outcomes of six months of valganciclovir therapy, administered during infancy to babies with symptomatic congenital CMV disease. Subjects to be enrolled in this study participated in one of our prior studies conducted in the early 2010s, where subjects were randomized to receive six weeks versus six months of valganciclovir therapy. This existing population provides a unique opportunity to assess subjects from the prior study as they turn 12 years of age—both for durability of the efficacy of antiviral therapy on hearing and development, and for long-term toxicities that the last follow-up at age two would not have detected. This study requires a one-time visit as subjects turn 12 beginning in the summer of 2020 until May of 2023. We anticipate study initiation in mid-2021.
Letermovir PK study
Our Phase I adaptive, dose-escalation Letermovir PK study will advance the treatment of babies with symptomatic congenital CMV by defining the pharmacokinetics and safety of letermovir, the first new CMV antiviral to be approved by the US Food and Drug Administration in 22 years. Though protocol development begins later in Year Two, we have initiated a series of calls with Merck scientists and our DMID Project Officer to discuss study design options based upon data generated in Merck's recently initiated pediatric protocol.
How can you impact these areas of study and the RDCRN as a whole?
The CPIC brings value to the RDCRN by contributing unique understanding of these viral diseases and by sharing both a time-tested research model and advanced pharmacometric expertise. The expected outcomes will positively impact next steps in clinical research in determining the doses of new drugs to treat infected infants or exposed neonates, or by directly informing the trial design of the next series of treatment studies for congenital CMV or neonatal EV and HPeV sepsis.
In addition, our virology expertise can be of benefit to other RDCRN consortia. We are already partnering with the Primary Immune Deficiency Treatment Consortium (PIDTC) to run CMV virology samples for their study of this virus in infants with severe combined immunodeficiency disease (SCID).
Who can I contact for further information?
The principal investigator for CPIC is David Kimberlin, MD, of the University of Alabama at Birmingham. Their main contact is Jill Bailey-Griffin, RN, MSN, who can be reached at jgriffin@peds.uab.edu.
---
The Congenital and Perinatal Infections Rare Diseases Clinical Research Consortium (CPIC) is part of the Rare Diseases Clinical Research Network (RDCRN), which is funded by the National Institutes of Health (NIH) and led by the National Center for Advancing Translational Sciences (NCATS) through its Division of Rare Diseases Research Innovation (DRDRI). CPIC is funded under grant number U54AI150225 as a collaboration between NCATS and the National Institute of Allergy and Infectious Diseases (NIAID).